Criminal case opened against FIFA president Infantino
Swiss authorities opened a criminal investigation Thursday against FIFA president Gianni Infantino regarding secret meetings he held with the country's top lawyer.
The government appointed special prosecutor Stefan Keller to review allegations of criminal conduct against attorney general Michael Lauber and Infantino.
Lauber and Infantino had met twice in 2016 and 2017 as Swiss authorities conducted a sweeping investigation into widespread corruption at FIFA.
"As President of FIFA, it has been my aim from Day 1, and it remains my aim, to assist the authorities with investigating past wrongdoings at FIFA," Infantino said in a statement. "FIFA officials have met with prosecutors in other jurisdictions across the world for exactly these purposes.
"People have been convicted and sentenced, thanks to FIFA's cooperation, and especially in the United States of America, where our cooperation has resulted in over 40 criminal convictions. Therefore, I remain fully supportive of the judicial process, and FIFA remains willing to fully cooperate with the Swiss authorities for these purposes."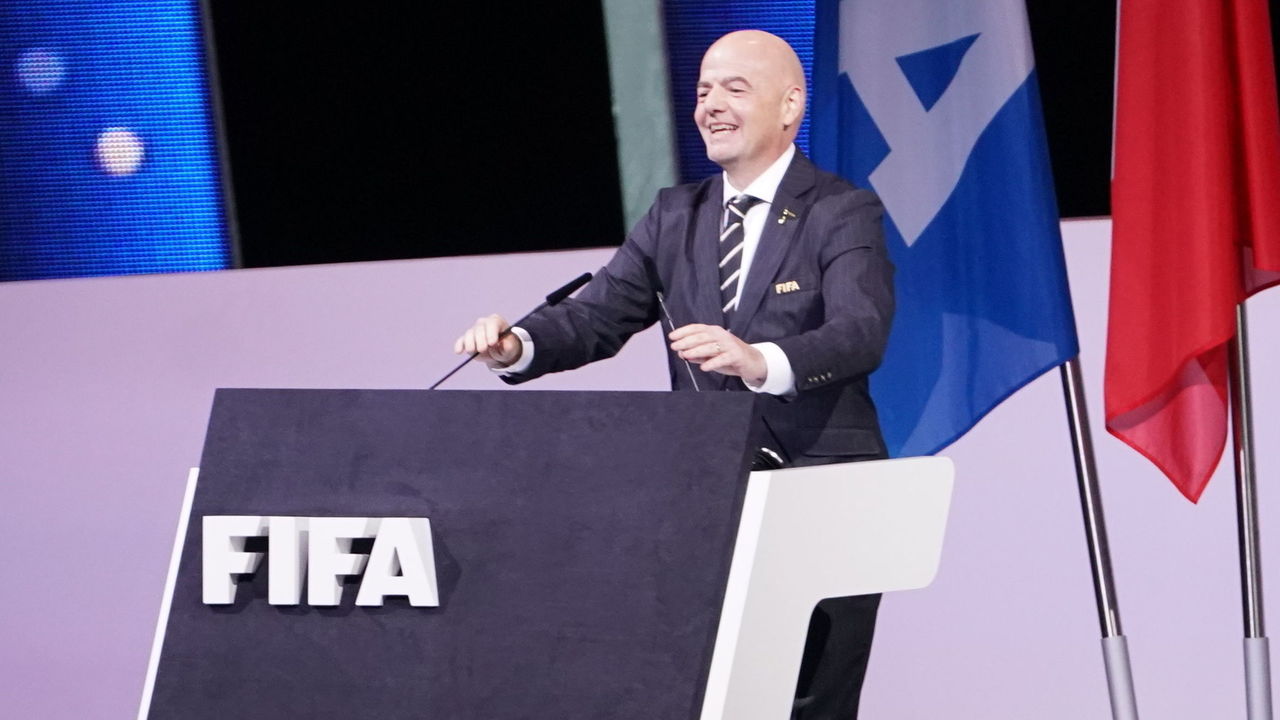 Lauber offered to resign last week over complaints he lied about the details of the June 2017 meeting with Infantino in Bern. Lauber and Infantino said they couldn't recall the discussion that took place, and the attorney general neglected to take notes.
"On the basis of general life experience, such a case of collective amnesia is an aberration," the federal court ruling said, according to The Associated Press.
Lauber faced intense criticism of his handling of the corruption case after German publication Der Spiegel published an expose in November 2018 suggesting favorable treatment toward Infantino, who had complained about the number of investigations that had been opened against FIFA officials.
Infantino promised to clean up FIFA when he succeeded Sepp Blatter as president of the organization in 2016. Infantino was re-elected last year for a second term.
Swiss authorities have failed to land a single conviction since FIFA officials were arrested at a hotel in Zurich in May 2015. Blatter and ex-UEFA boss Michel Platini were also charged with "suspicion of criminal mismanagement and suspicion of misappropriation." That investigation focused on a $2-million payment Blatter had made to Platini.
More charges were brought against former FIFA secretary general Jerome Valcke and Paris Saint-Germain president Nasser Al-Khelaifi. Valcke, who's already serving a 10-year ban from world soccer, is suspected of accepting bribes over World Cup television rights. Bribery charges against Al-Khelaifi were dropped after an out-of-court settlement.