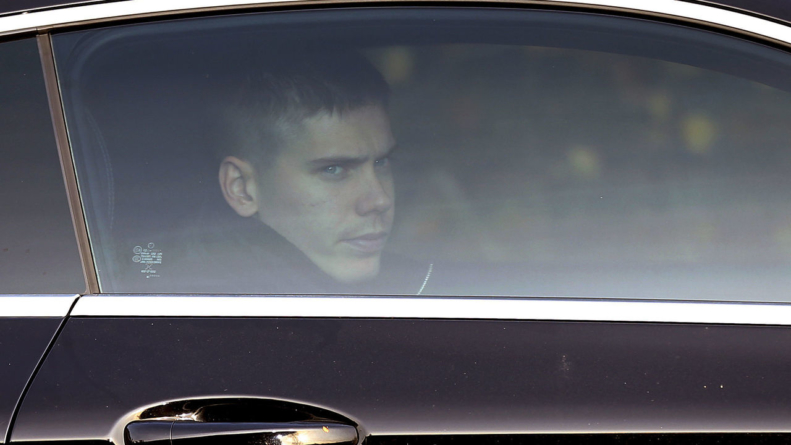 Look: Mourinho oversees 1st Spurs training session
What a whirlwind 24 hours it's been at Tottenham.
Over that span, Mauricio Pochettino was sacked, Jose Mourinho was hired, and the Portuguese gaffer supervised his first training session with Spurs.
Here are some pictures from Mourinho's return to club duties on Wednesday:
The players arrive at training. Pochettino's countryman/recruit Juan Foyth isn't thrilled.
Fellow Argentines Erik Lamela and Giovani Lo Celso turn up. Shithousery savant Lamela salivates at the prospects of working under Mourinho.
Harry Kane mimics the manager and instructs Lo Celso and Japhet Tanganga as part of an attacking drill.
Mourinho promptly reminds Kane who the manager really is, and that the days of attacking football are over.
Mourinho notices Kane's looking a tad thick then tells his star striker to play at right-back.
A trademark off-target attempt from Moussa Sissoko catches Mourinho's attention. The gaffer immediately considers signing Marouane Fellaini.
"What do you call a person who supports their local grocer?" Mourinho asks Dele Alli. "A deli ally."
"The best form of attack is defense, and when all else fails, if you can't defend, defend some more."
Mourinho spots a group of balls and promptly hoofs them over the hedge. "These won't be necessary."