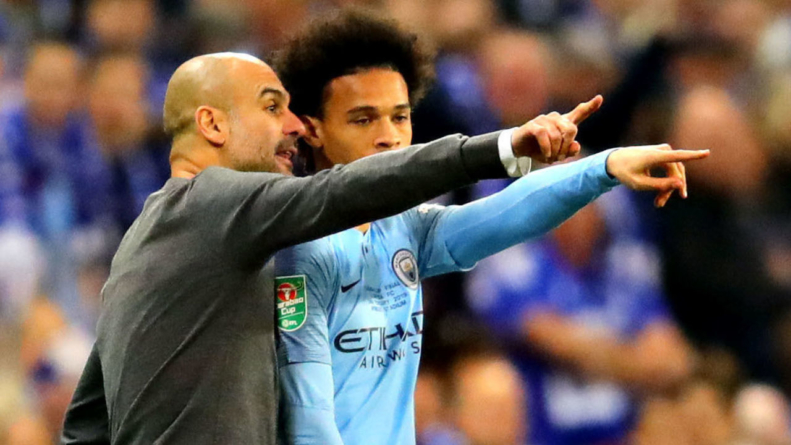 Pep urges Sane to stay while Kovac calls winger Bayern's 'dream player'
The tug of war over Leroy Sane is in full swing.
Manchester City manager Pepe Guardiola weighed in on the winger's future amid persistent reports linking Sane with a transfer to Bayern Munich.
After Sane scored twice to help City beat Kitchee 6-1 on Wednesday, Guardiola conceded that the final decision is out of his and the club's hands, but insisted he's hopeful Sane will stay in Manchester.
"We want him to stay and there is an offer waiting to talk with his agents to extend the contract," Guardiola said, according to Simon Stone of BBC Sport. "It is not in our hands. He has to decide. If he wants to leave, he can do it but we will be sad.
"Hopefully he stays."
Meanwhile, Bayern Munich boss Niko Kovac made no secret of his desire to procure Sane's services.
Kovac suggested that Bayern officials have been in touch with the 23-year-old, who he described as a "dream player" this transfer window.
"Our bosses have shown him a clear plan," Kovac told German publication Bild, as translated by Sky Sports. "We are very focused, Leroy knows what to expect here, and when a player with such capacity comes to FC Bayern, he knows his job.
"You can see that the transfer is not easy. But I know that our people are working very hard to make it happen. We will do everything to realise this transfer.
"We all know that Leroy Sane is our dream player. The public knows that, we know that."
In May, Bayern Munich's first attempt to sign Sane resulted in City reportedly rejecting the Bavarian club's offer worth €80 million. Afterward, Bayern Munich president Uli Hoeness cast doubt over the club's pursuit, saying it would "take crazy sums of money."
However, Sane's future at City remains uncertain as the player has not shown a willingness to commit his future to the club beyond 2021 when his current contract expires.
Sane, who joined City from Bundesliga side FC Schalke 04 in 2016, scored 10 goals and provided 10 assists in 31 Premier League appearances during the 2018-19 campaign.