Ranking soccer's top managers based on their playing careers
The best players don't necessarily make the best managers, but a select few defy conventional wisdom. Here, NewsFromSport ranks the game's top coaches by the success of their playing careers.
10. Maurizio Sarri
Apart from a brief spell in the amateur divisions and a few trails, Sarri didn't play much at all. He ended his "career" before the age of 30 – citing injuries – and sought more gainful employment as a banker. Even though he had no background in finance, Sarri learned the trade and became an excellent banker, according to one of his former bosses.
His first break in management came in the eighth tier of Italian football. Sarri slowly clawed his way up the ladder, spending a chunk of his time in Serie B before landing at Empoli and guiding them to the top flight. Stints at Napoli, Chelsea, and Juventus followed.
Performance scale: ⚽️ (out of 5)
9. Jose Mourinho
Mourinho's playing days didn't last long. An average midfielder, he bounced around Portugal's divisions, briefly playing under his father at Rio Ave before transitioning into management himself. He began to study sports science at university and took up English as a second language. In the early 1990s, Mourinho accepted a gig at Vitoria Setubal to become their youth coach.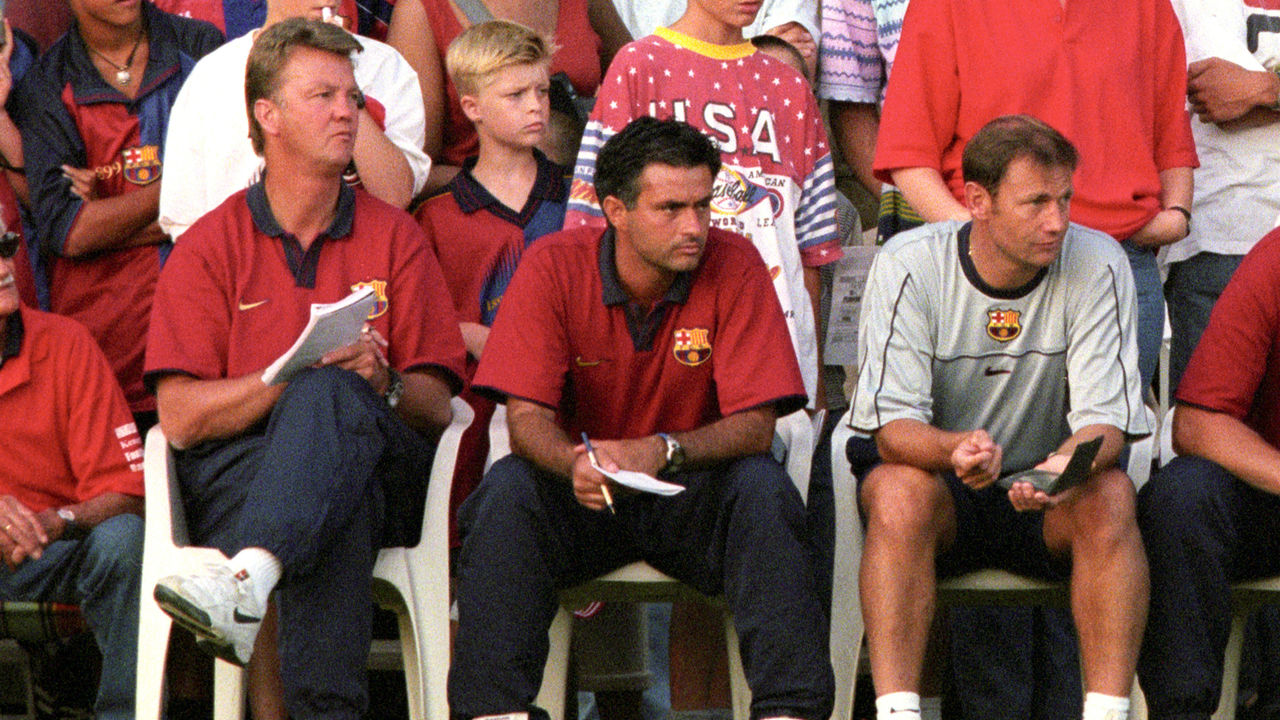 It was clear he had a greater drive and determination after hanging up his boots. He scouted for local clubs and eventually served as an interpreter to Sir Bobby Robson at Sporting CP. Robson changed Mourinho's life, bringing him to Porto and Barcelona as a kind of understudy. Mourinho discussed tactics and analyzed opponents with his mentor.
Performance scale: ⚽️
8. Thomas Tuchel
Although he wasn't a distinguished player, Tuchel earned the respect of Ralf Rangnick as a solid choice at center-back. Widely regarded as the godfather of modern German football, Rangnick coached Tuchel at third-tier side SSV Ulm. Tuchel's career, however, was short-lived, as he was forced to retire due to chronic ligament damage in his knee. Tuchel persuaded Rangnick to give him another shot at Stuttgart, but the injury was insurmountable.
However, their relationship propelled the next chapter of Tuchel's life. The manager allowed Tuchel to shadow him at Stuttgart and installed him as the coach of their Under-14 side. He ended up winning youth titles with Stuttgart and Mainz before being promoted to the latter's senior side in 2009. German media showered Tuchel with praise for his ability to chop and change tactics as matches dictated.
Performance scale: ⚽️
7. Jurgen Klopp
Klopp once joked he had the feet of a fourth-division player and the mind of a top-flight footballer. Despite his physical shortcomings, he carved out a decent career in the second division with Mainz, first as a striker and then as a defender. Like Mourinho, Klopp earned a degree in sports science.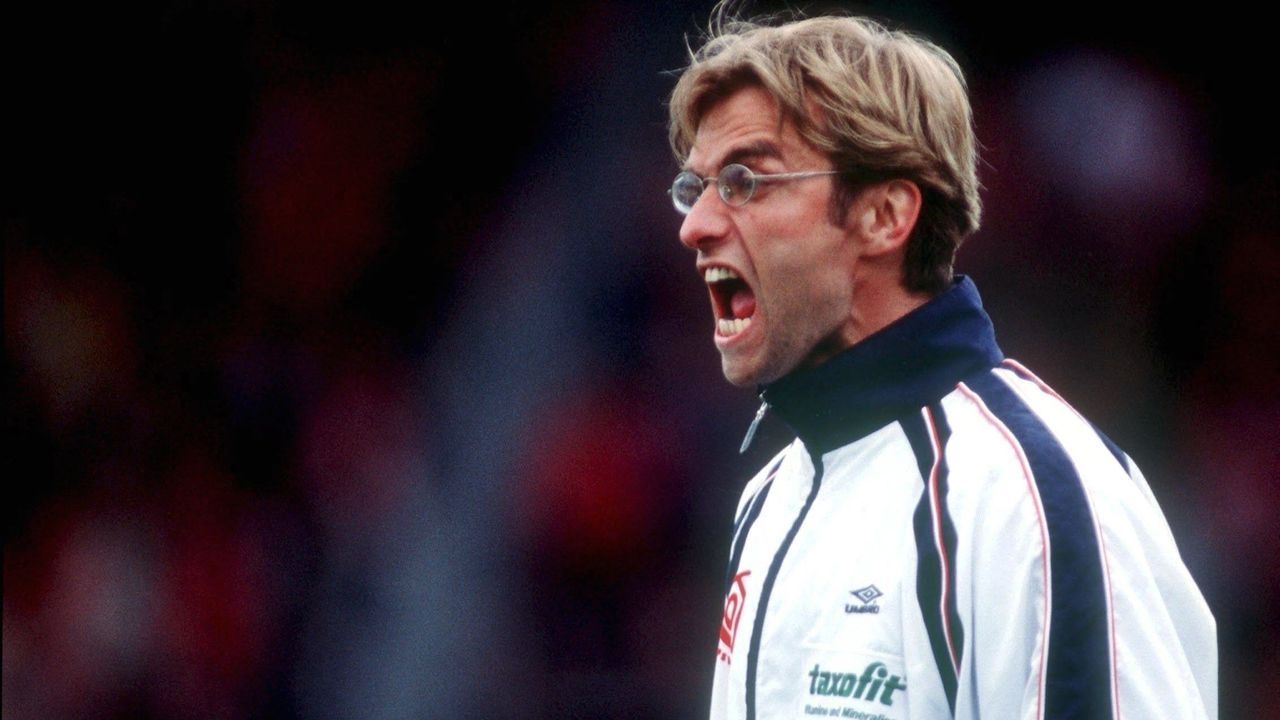 He managed to play more than 300 games over a decade-long career with Mainz, often fighting against the threat of relegation. He earned the respect of fans and manager Wolfgang Frank with his industrious play. Klopp eventually replaced Frank in 2001 as player-manager and, after several seasons, led the club to the Bundesliga for the first time in its history.
Performance scale: ⚽️ ⚽️
6. Mauricio Pochettino
Pochettino began his journey on a farm in Murphy, a small town west of Buenos Aires, Argentina. Though he played as a striker in his youth, scouts discovered he was much more than that: a physically imposing player with the attributes to fill virtually every outfield position. Pochettino eventually fell back into defense and made his professional debut as a 16-year-old with Newell's Old Boys.
He then made the jump to Europe with Espanyol, where he spent the bulk of his career, making more than 200 appearances and winning the Copa del Rey in 2000. It was Espanyol's first major trophy in more than half a century. He later secured a move to Paris Saint-Germain and became a mainstay in defense. Pochettino's form earned him regular call-ups to the Argentinian national team and, more importantly, to the 2002 World Cup.
Performance scale: ⚽️ ⚽️ ⚽️
5. Antonio Conte
Long before he prowled the sidelines, Conte made life hell as a midfielder for serial winners Juventus. He spent 13 seasons with the Bianconeri, during which he won nearly everything there is to win, including five Serie A titles. Conte rounded out his cupboard with a Champions League title and a UEFA Cup.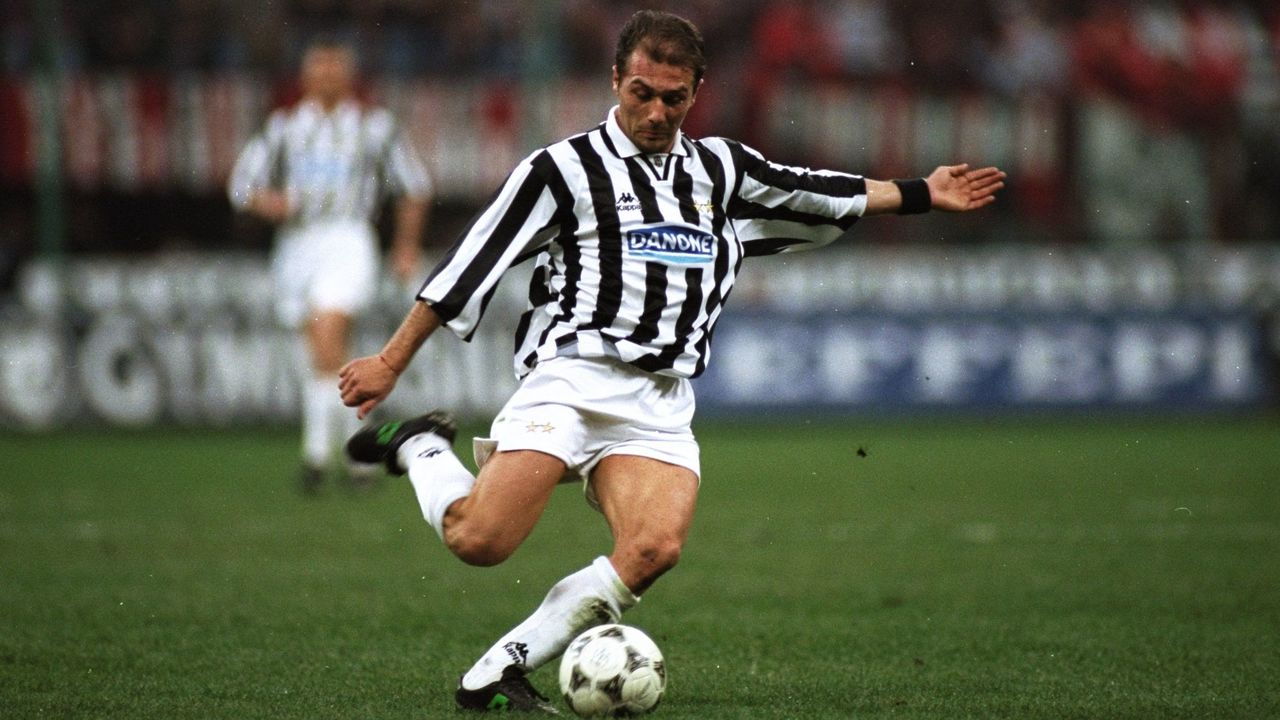 Yes, it's true he played with some of the game's greatest players – namely Zinedine Zidane and Roberto Baggio – but Conte was much more than a water-carrier. Aware of his shortcomings, he chased down opponents, won possession, and scored some timely goals.
Performance scale: ⚽️ ⚽️ ⚽️
4. Diego Simeone
Simeone shares striking similarities to Conte. Each of them earned the respect of their peers as box-to-box midfield generals and went on to become two of the most animated managers of their generation. Simeone once described himself as someone who played with a knife between his teeth, but he was versatile enough to fill a variety of roles in midfield.
He played in Argentina and Spain, which exposed him to varying styles of football, but he developed some of his most cherished principles during his time in Italy. Simeone won the affection of Inter fans before winning the Scudetto with Lazio. His partnership with countryman Juan Sebastian Veron is still remembered today as one of Serie A's fiercest.
Performance scale: ⚽️ ⚽️ ⚽️
3. Carlo Ancelotti
Everyone sees Ancelotti as a distinguished man-manager and gentleman, but, to a previous generation, he's one of Italy's finest midfielders. AC Milan supporters know by heart his body of work. He served in Arrigo Sacchi's swashbuckling side in the late 1980s and early 1990s and was regarded as the manager's "alter ego" on the pitch, such were his leadership and organizational abilities.
Ancelotti made his debut with Parma in 1974 and played as a trequartista under the tutelage of the late Cesare Maldini. When he joined Roma in 1979, he split time as a winger and midfielder, and though he struggled with knee injuries, Ancelotti helped the club win the Scudetto in 1983 and became captain two years later. His greatest accomplishments, however, came at Milan, where he protected the backline as the deepest of Sacchi's midfielders. He won two Serie A titles and a pair of European Cups with the Rossoneri.
Performance scale: ⚽️ ⚽️ ⚽️ ⚽️
2. Pep Guardiola
Barcelona were ready to sell Guardiola before Johan Cruyff stepped in and saved his career. After careful development, Cruyff gave his pupil the keys to Barcelona's midfield, placing him in a deep-lying position to allow him the time and space to pull the strings. Guardiola wasn't exactly a gifted player, but he read and processed the game much as Xavi did.
Guardiola himself said he was too slow and one-dimensional, and he insisted that Cruyff's system made it easier for him to perform at a high level. In reality, though, Guardiola made it all work. His range of passing and speed of thought made up for any lack of pace. It was rare to see him in any kind of hurry. He seldom lost possession, and when his teammates won back the ball, he was always in a position to receive and kick-start another attack. Guardiola won 16 trophies in 11 seasons with Barcelona, and he was a tremendous influence throughout.
Performance scale: ⚽️ ⚽️ ⚽️ ⚽️
1. Zinedine Zidane
Now we're talking about one of the greatest footballers of all time – full stop. Zidane was imperious as an attacking midfielder, full of grace and ingenuity. Real Madrid legend Alfredo Di Stefano called the Frenchman a "walking spectacle." No wonder: Zidane scored goals, racked up assists, and created space for his teammates as if it was easy. He was the most expensive player in the world for a reason.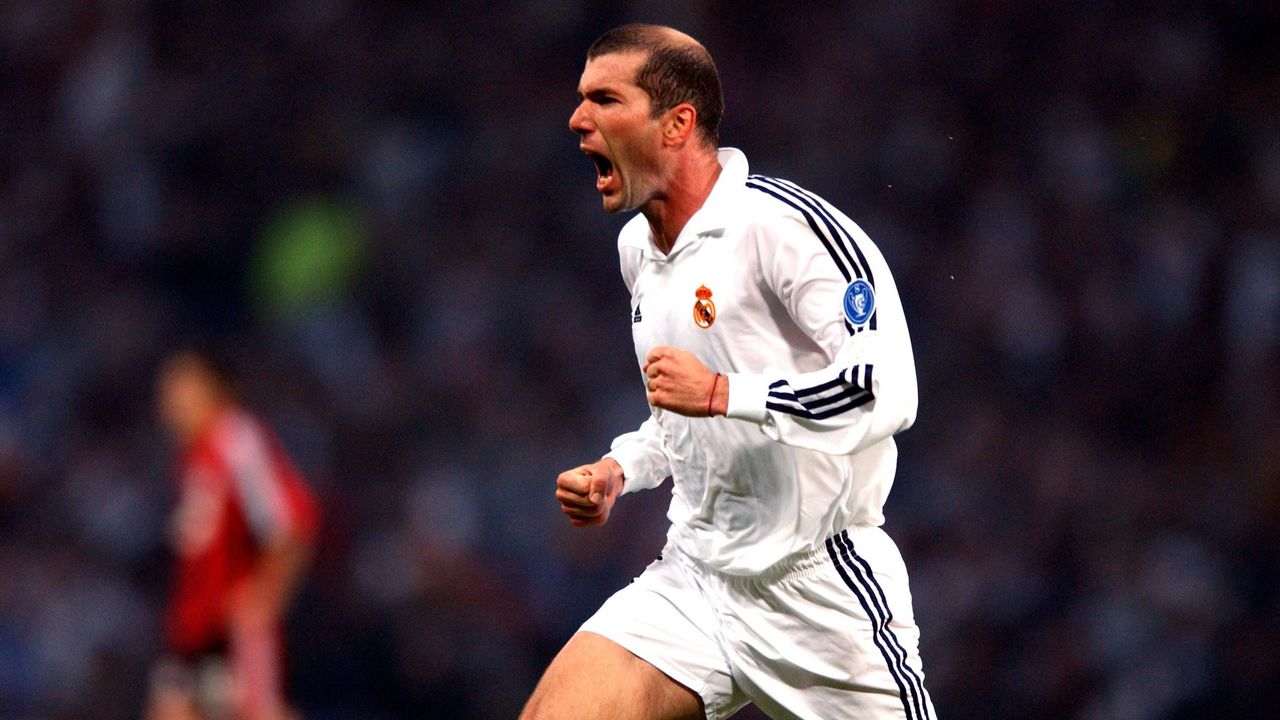 Zidane conquered every challenge he faced. He won the Ballon d'Or while playing for Juventus, guided France to victory at the 1998 World Cup and Euro 2000, and won the Champions League with Real Madrid.
"When Zidane stepped onto the pitch, the 10 other guys just got suddenly better." Zlatan Ibrahimovic once said. "It is that simple."
Performance scale: ⚽️ ⚽️ ⚽️ ⚽️ ⚽️