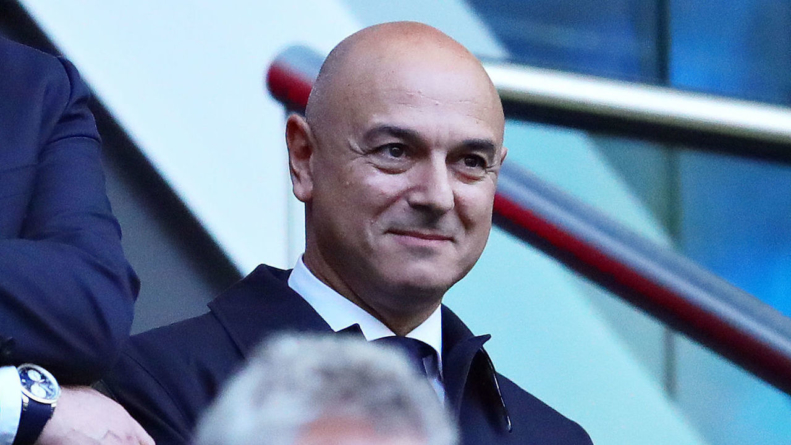 Weird Week in Football: Taking courses and punching horses
Every Tuesday, NewsFromSport will highlight the most outlandish moments from the wacky, sometimes daft, and perennially entertaining world of football. Here's what made us smile – or cringe – on the pitch this past week.
The kids aren't all right, apparently
Apparently the match official overseeing Yeovil Town's fifth-tier clash with Bromley was none too happy with a time-wasting ball boy.
Sure beats getting a boot from Eden Hazard, though in this instance, the ball boys got the last laugh…
Wounded whistleblower
Not all referees are hard-asses. Some are hard men, namely Dutch match official Rob Dieperink, who broke his ankle during the Katwijk derby between Quick Boys (the archnemesis of Yeovil's ballboys) and VV Katwijk.
Dieperink not only saw out regulation time because the absence of a fourth official required it, but he also stayed on for the 30 minutes of added time. See, not all refs are spineless, self-important nutters like Premier League plague Mike Dean.
Spoiled Salah votes
Last week's The Best FIFA Football Awards gala in Milan came with a bit of everything. Awkward hosts, a cumbersome name, and bizarre production quality highlighted a black-tie affair that saw Lionel Messi reclaim the men's individual honor following a vote by players and coaches.
Egypt's two votes for Men's Player of the Year were ruled null, with FIFA announcing that the selections from Ahmed Elmohamady and then-coach Shawky Gharib "were in capital letters and thus seemed not valid (not authentic)."
Egypt and Liverpool star Mohamed Salah wouldn't have won with his federation's votes, though interim head of the EFA Amr el-Ganainy did claim, "I told Salah that whoever committed this administrative mistake will be punished." Uh-oh, SpaghettiOs.
Tottenham's thrifty threads
Tottenham chairman Daniel Levy's reputation as a penny-pincher grew following an admission from former Dinamo Zagreb executive director Zdravko Mamic. The two parties did a bit of business in 2008 for the services of Luka Modric.
The two sides agreed on a €23-million fee for Modric, and as the ink dried on the deal, Mamic asked Levy to sweeten the terms with five Spurs jerseys.
"Levy gave them to me, but the invoice for the transfer, €23 million, was minus the value of the jerseys," said Zagreb. Strange that Levy wouldn't gift five kits, but he was happy to spend €22 million on Vincent Janssen. What a bizarre man.
Would United fancy renting a Honda?
Japanese legend Keisuke Honda has been without a club since leaving the Melbourne Victory at the end of the season. Apparently, the 33-year-old has been spending his downtime watching Manchester United in lieu of stabbing himself in the eyes.
A glutton for punishment, Honda has offered his services to the reeling Red Devils for a cut-rate price. Great news, Keisuke, the following positions are available: striker, craft services, manager, the fella who cleans Phil Jones' stall down at the stable, and technical director.
Brazilian coaching carousel
The more things change, the more they stay the same in the top flight of Brazilian football.
Last week, four managers were dismissed, making it seven in a month and change. Cuca left Sao Paulo on the same day Cruzeiro sacked legendary goal-scoring shot-stopper Rogerio Ceni.
| Club | Outgoing | Date | Incoming | Date |
| --- | --- | --- | --- | --- |
| Fortaleza | Rogerio Ceni | Aug. 11 | Ze Ricardo | Aug. 12 |
| Fluminense | Fernando Diniz | Aug. 19 | Oswaldo de Oliveira | Aug. 20 |
| Palmeiras | Luiz Felipe Scolari | Sept. 2 | Man Menezes | Sept. 3 |
| Sao Paulo | Cuca | Sept. 26 | Fernando Diniz | Sept. 26 |
| Cruzeiro | Rogerio Ceni | Sept. 26 | Abel Braga | Sept. 27 |
| Fortaleza | Ze Ricardo | Sept. 27 | Rogerio Ceni | Sept. 27 |
| Fluminense | Oswaldo de Oliveira | Sept. 27 | Vacant | N/A |
The next day, Fortaleza sacked Ze Ricardo and Fluminense booted Oswaldo de Oliveira, though the funny business didn't end there.
Ceni was hired at Fortaleza to succeed Ze Ricardo (weeks after Fortaleza let Ceni go). Fernando Diniz was appointed to replace Cuca at Sao Paolo shortly after Fluminense fired Diniz and replaced him with De Oliveira.
For further insight on the capricious nature of Brazilian football, let our friends at Tifo Football help.
Sporting 'keeper MIA
Sporting CP's transition from one of Portugal's storied clubs to a footballing meme produced its latest comical moment midweek in a cup defeat to Rio Ave when debutant shot-stopper Luis Maximiano was late for pre-match pictures.
Jese's shit-eating grin is priceless.
Considering how many goals Sporting have conceded this year (19 in all competitions), they can be excused for omitting the man between the sticks.
The club has now lost three matches on the spin in all competitions for the first time since 1908, and Bruno Fernandes shared some NSFW thoughts.
Matheson enters schoolboy cup lore
Forget the magic of the FA Cup, England's League Cup third-round action was the domestic tournament rich in quaintly British forms of mysticism last week. Introducing 16-year-old Rochdale hero Luke Matheson.
The schoolboy scored at Old Trafford as part of Wednesday's near upset of Manchester United. Then in a tale as old as time – or at least the lore of British football – Matheson said post-match that he has to write an A-Level psychology exam the following day (sounds made up).
Slot Matheson's time-tested story alongside top-tier managers complaining about lower-league pitches and holding post-match pressers in the tea room. And don't forget about journeymen who've slid down the English tier system only to bag a big beer-paunch boosted goal against a top-flight side a la Mickey Thomas versus Arsenal, Wayne Shaw's Piegate, and people punching horses.
South coast Seabiscuit slap
Finishing off the topic of equine violence: with the fickle grip of lager guiding him while dismayed by his side's performance in the south coast derby against Southampton, a Portsmouth fan decided to punch a horse in the face.
The Pompey Fan who Punched a Horse sounds like the next Stieg Larsson novel, though it's no laughing matter for the fan who mistook Northern Dancer for Phil Jones and took a swipe. A 52-year-old man was arrested on suspicion of animal cruelty and attempted criminal damage, a police spokeswoman said.
Newcastle ne'er-do-well Barry Rogerson spent a minute in the clinker for a similar infraction following a Tyne-Wear derby defeat to Sunderland, and he even inspired an oil painting. Something about derbies brings out the best in English football.