Which clubs benefit most from the Premier League's layoff?
The Premier League's coming back. It feels rushed, and perhaps somewhat ill-advised, but the impromptu pause that borne boredom and toilet roll challenges is culminating in a return to play.
Gargantuan revenue losses due to the work stoppage and a subsequent return in closed stadiums are forecasted to have long-term ripple effects for Premier League clubs large and small.
In the short term, though, there's a season to settle, and the three-month hiatus will have varying consequences on the 20 teams, most of whom have a great deal to play for.
Advent of additional substitutes
There will be injuries. Lots of them. It's to be expected considering the atypical sporting calendar and hurried resumption, and the International Football Association Board was obliged to help in introducing an additional two substitutes in the interim.
Substitutes rarely seem planned. More reactive than proactive, even when the conventional three mid-match surrogates are used by the gaffer, the first one is usually made around the 70th minute, while the last generally serves as a ritualized way of introducing a nascent talent in the final minutes. That should change.
Wolves, who have used a league-low 20 players this season, and Burnley, whose 58 substitutions through 29 matches is the lowest by a healthy margin, might want to adopt new practices. For clubs rich with depth like Manchester City and, to a lesser degree, Liverpool, the introductions of five backups could be a massive benefit.
This will ring especially true for those aiming to field fit teams for competition in the FA Cup and continental contests. Should the FA Cup quarterfinals take place, Leicester City, Chelsea, Newcastle, City, Sheffield United, Arsenal, Norwich City, and Manchester United will all want to preserve their fitness levels by exhausting their options in the league.
That will become doubly as important for City, who will look to progress to the Champions League semifinals. Less so for Chelsea and Tottenham, though, as they both got battered in the first leg of the last eight against Bayern Munich and RB Leipzig, respectively. Also, United and Wolves remain in the thick of it in the Europa League.
Decisive injury recoveries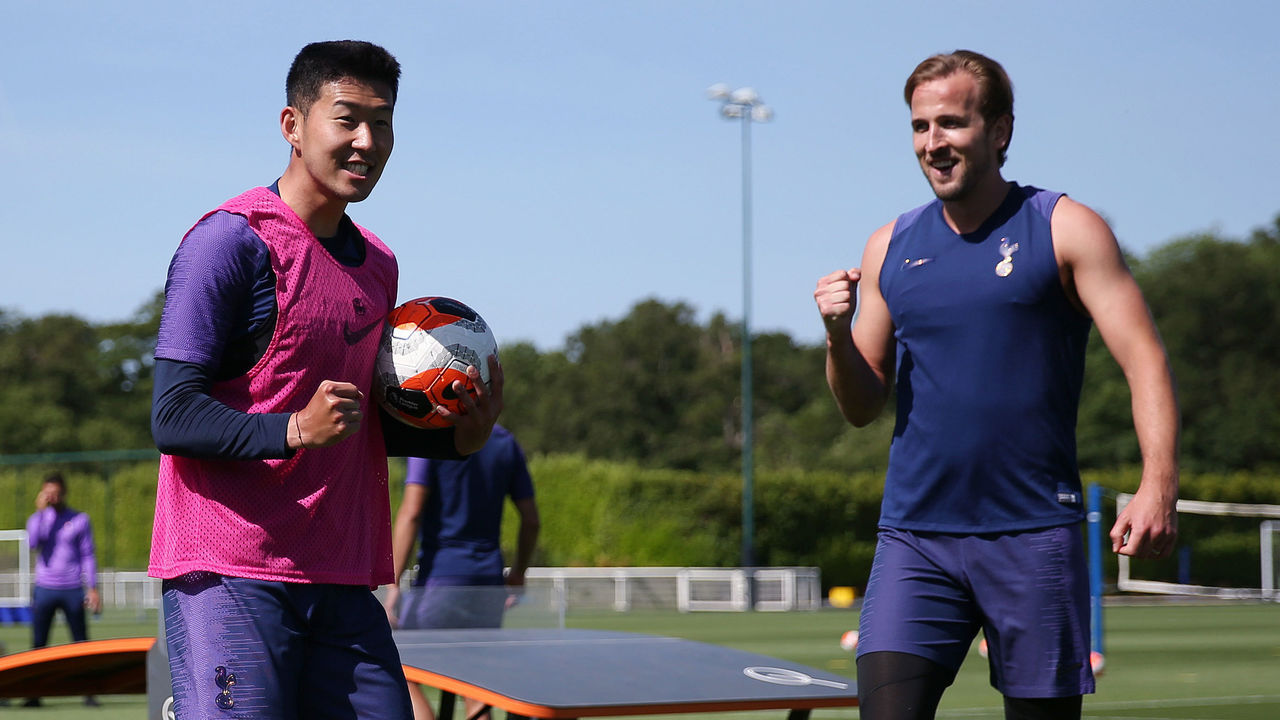 For some, the hiatus had recuperative benefits. Injuries that were once considered season-ending have been healed by the hands of time. Tottenham and United are among those who have the most to gain.
Both Harry Kane and Heung-Min Son have returned to group activities at Tottenham's Enfield training center. A ruptured hamstring for Kane on Jan. 1 against Southampton required surgery and a layoff until April. Now, Spurs could have him back for their remaining nine league outings. The same goes for Son, who used the work stoppage to both complete mandatory South Korean military duty and fully recover from a broken arm Jose Mourinho claimed could cost him the rest of the season.
United could also profit from the return of a crucial pairing. The Red Devils' leading scorer, Marcus Rashford, suffered a double stress fracture in his back in mid-January against Wolves. Rashford has returned to training and could play a part in United's three-prong run-in, a recovery made even more vital with Odion Ighalo's loan deal expiring May 31. Paul Pogba could also be fit by the time the season resumes after playing just eight times this season in all competitions while bothered by a recurring ankle worry.
Add Leroy Sane (Manchester City), Ricardo Pereira (Leicester City), and Tom Heaton (Aston Villa) to a laundry list of influential players whose long-term layoffs coincided with the hiatus.
Clean slates for slumping clubs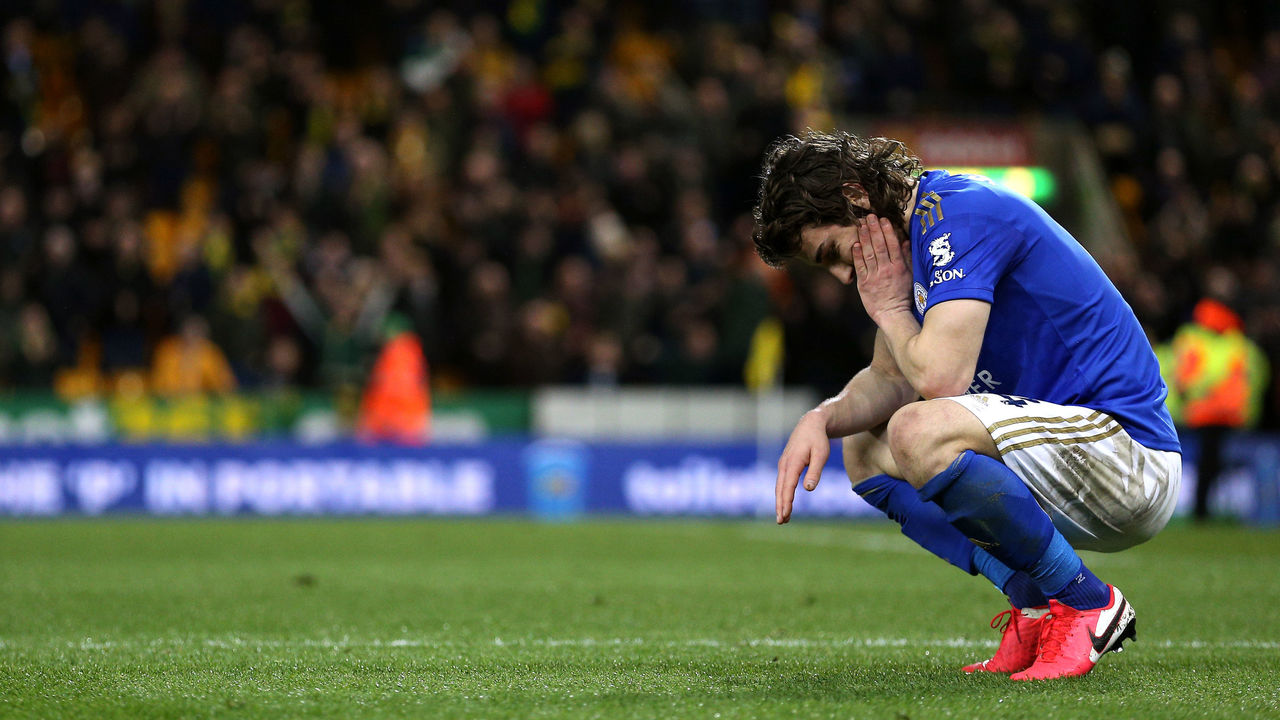 Norwich City's Teemu Pukki burst from the gates like a thoroughbred late for lunch. With six goals in his first five outings, the Finnish forward's working-class charm and blistering start beamed a favorable light on the Canaries' top-flight return. So much for that. Pukki has five goals in 23 league matches since, and if Norwich are to have any chance at safety, they'll be desperate that the impromptu hiatus has the same effect on their choice striker as the offseason.
Like Pukki, City star Raheem Sterling kicked off the current campaign like a man possessed. An ethereal three-goal performance in the club's opening weekend dismantling of West Ham commenced a stretch of 12 tallies in 15 matches in all competitions. Fast forward a few months, and Sterling hasn't scored in any of his last 11 appearances dating back to December. A clean slate could be exactly what he needs to revisit his early-season form.
Fresh beginnings could also benefit a pair of clubs experiencing varying degrees of success this season.
Brighton can thank the scant few beneath them in the table for being more abject. The 15th-place Seagulls sit just two points clear of the drop after a run of 11 league matches sans victory, and Graham Potter's charges were scheduled to face four of the Big 6, as well as Leicester, in their next six fixtures before the suspension of play. Those ties are still on the slate, though it's possible the respite from activity may offer a lifeline to a season on a swift descent.
It's easy to forget how relatively poor a run Leicester were on as an unexpected podium placement neared a lousy outcome. They had lost just twice in the league prior to manager Brendan Rodgers' new contract signed on Dec. 6. Since then, the 2015-16 champs suffered six defeats, winning just twice over the latest eight tests. Wilfred Ndidi's absence due to knee issues played a part, so too did fatigue courtesy of six bouts in 17 days. A fresh start beckons for the weak-toothed Foxes.
Empty grounds lessen burdens for some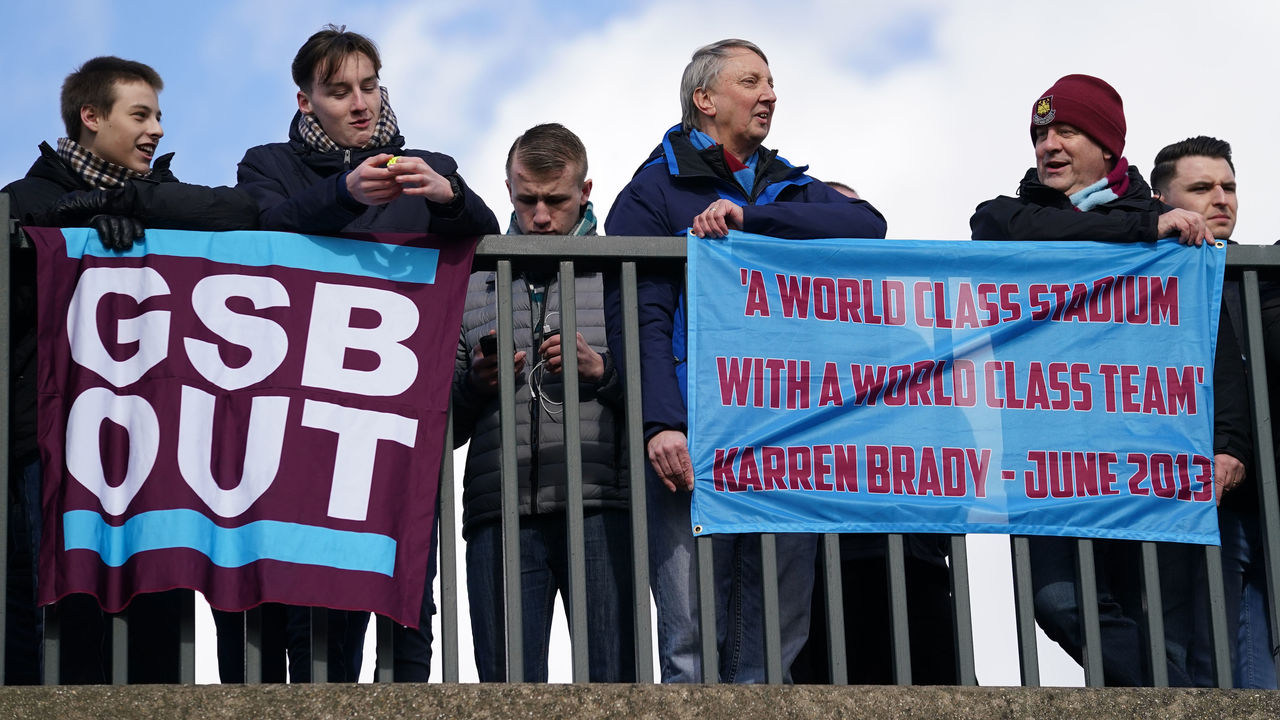 Albeit from a small sample size, the Bundesliga's return in vacant grounds has been met with odd metrics. Including Wednesday's slate, the home side has won only six of 27 matches, a 22% winning percentage versus 43.3% before the break. Partisan support is less persuasive when it's not there.
With the plan for neutral venues seemingly scrapped, teams with poor home form might be the few to actually benefit from playing in front of empty seats. Southampton have been hogwash at St. Mary's, recording the fewest points (14), joint-fewest victories (4), and conceding the most home goals (31), which are staggering returns considering Ralph Hasenhuttl's charges have the league's sixth-best away record. It's not a new phenomenon, either, with the Saints registering five or fewer home wins in each of the last three seasons.
Perhaps the setup is better suited to sitting back and striking on the counter, the preferred method on the road.
"Southampton's problem is they can't play at home the same way they play away because the fans would be on their back," a longtime St. Mary's season-ticket holder, Steve, told The Athletic's Carl Anka.
West Ham also boast a league-worst four home wins, but a toxic atmosphere at the London Stadium doesn't help. Nor does the fact the ground wasn't built for football. Co-owners David Gold and David Sullivan, and the vice-chairman, Karren Brady, are despised, and the protests have been many, like in January, when the Irons bowed out of the FA Cup against West Brom and were booed off the pitch at the interval.
The derision of supporters is understandable, though the players may feel a new lease on life and a chance to salvage a horrid season with five home matches played in a less hostile habitat.